High-voltage Charger
TC-H2B / TC-H2S
Charge Positions: 2
Input Voltage: AC 100-240V 50/60Hz
Charge Current: Up to 2.6A
Charge Voltage: DC33.6v
Mount
Model

Charge

Positions

Input

Voltage

Charge

Voltage

Charge

Current

Dimension
Weight(kg)
B-Mount
TC-H2B
2
AC 100-240V 50/60Hz 2.2A max.
33.6V DC
Up to 2.6A

256×173.5×128.5 mm

10.08×6.83×5.06 inches

2.7
V-Mount
TC-H2S
2
AC 100-240V 50/60Hz 2.2A max.
33.6V DC
Up to 2.6A

256×173.5×128.5 mm

10.08×6.83×5.06 inches

2.7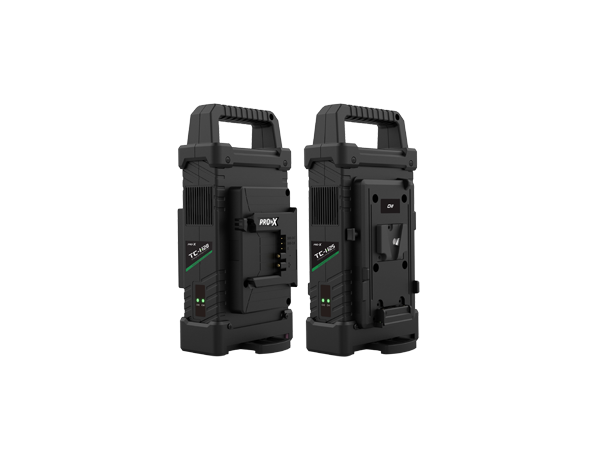 TC-H2B/S is able to charge two Nautili H275B/V batteries at the same time.
It's capable of either charging one pack in less than 4.5 hours or two Nautili H275B/V packs in a little over 8.5 hours.
The handle is featured to make it easy to carry the charger around on location.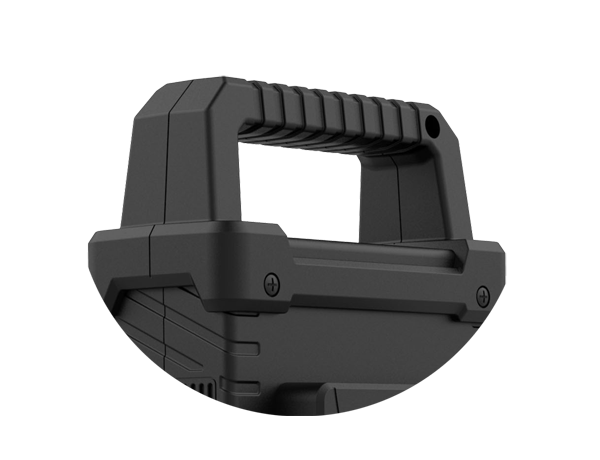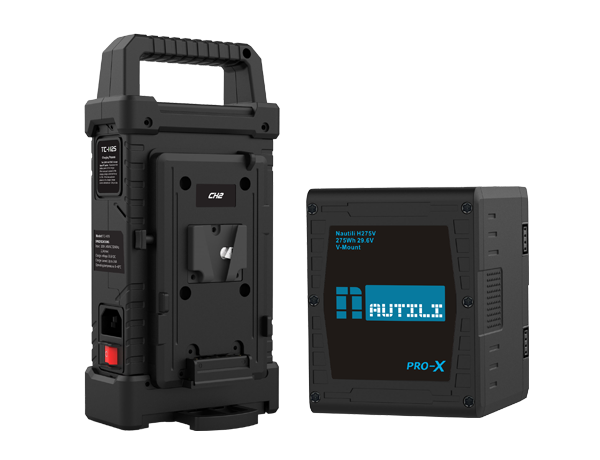 Simple, yet with all the necessary and reliable functions.
The rotating foot on the bottom makes the charger steady for desktop use.