BM-R2
BM-R2-S / BM-R2-P / BM-R2-C / BM-R2-EX / BM-R2-CH / BM-R2-GH4 / BM-R2-BMCC / BM-R2-BMPCC
Extended Runtime for HDV/DSLR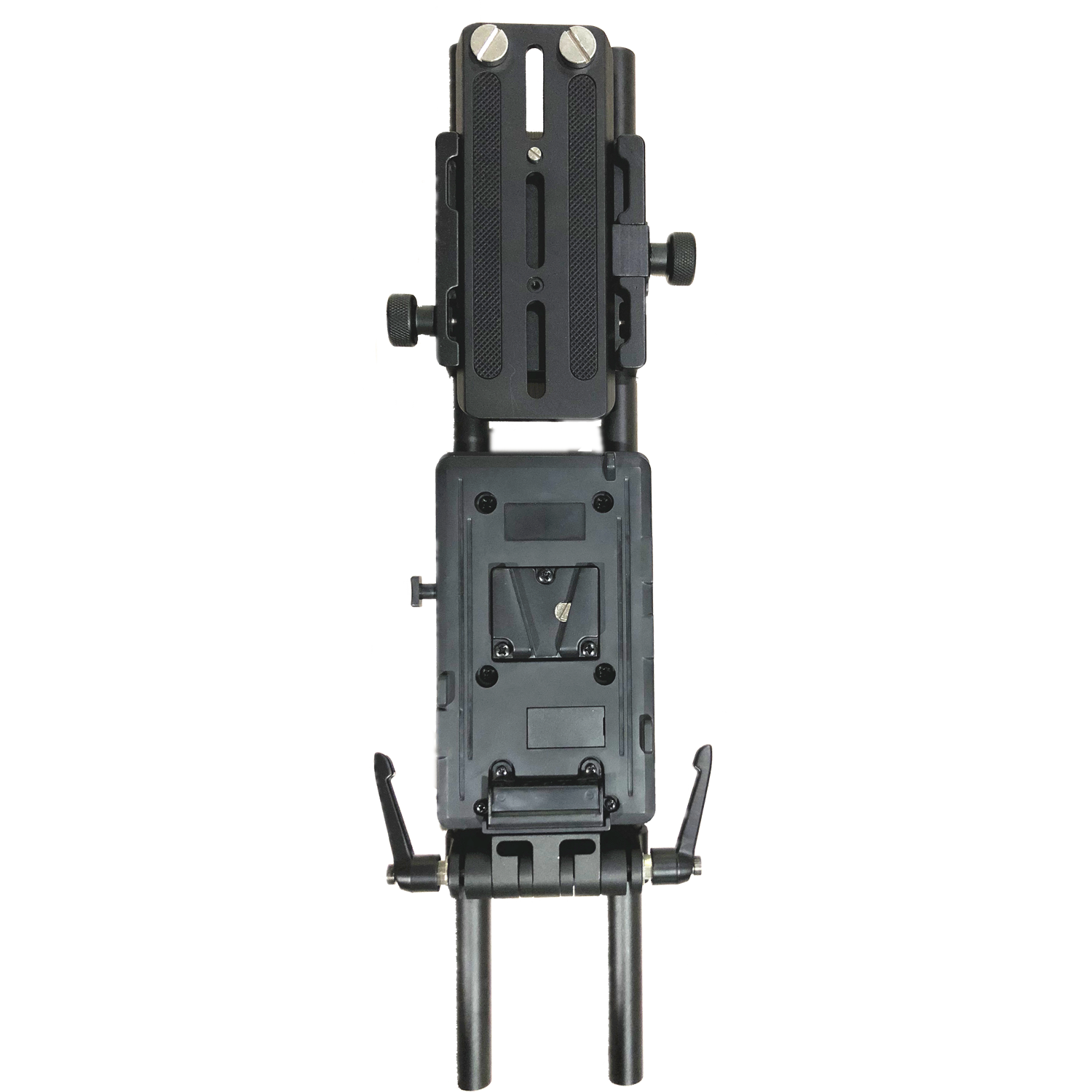 | | | | | | | | | |
| --- | --- | --- | --- | --- | --- | --- | --- | --- |
| Model | BM-R2-S | BM-R2-P | BM-R2-C | BM-R2-EX | BM-R2-CH | BM-R2-GH4 | BM-R2-BMCC | BM-R2-BMPCC |
| Output Voltage(V) | 7.2 | 7.2 | 7.2 | 12-17 | 7.2 | 7.2 | 12-17 | 12-17 |
| Compatible Camcorders | SONY NEX-FS100, HVR-Z7U, HVR-HD1000U, HVR-V1U, HVR-Z1U, HDR-FX1, VX2000/2100, PD100/150/170 | Panasonic DVC7, DVC10, DVC80, DVX100/ 100A/100B, HVX200/200A, AG-HPX170 | Canon XF305/300, XH-A1/G1, XL-1/1s, XL-2, XL-H1/H1a/H1s, GL-1, GL-2 | SONY PMW-EX1, PMW-EX3 | Canon 5D Mark IV,5D Mark III,5D Mark II,6D,7D,7D Mark II,760Da,60D,70D,80D | Panasonic LUMIX GH4 | Blackmagic Cinema | Blackmagic Pocket Cinema |
Folded Mount
V type or 3-Stud plate can be moved and rotated 90 degree to meet the different requirements.
Standard Rail 15
Standard Rail 15 tube can install additional lens, focus rings or other accessories.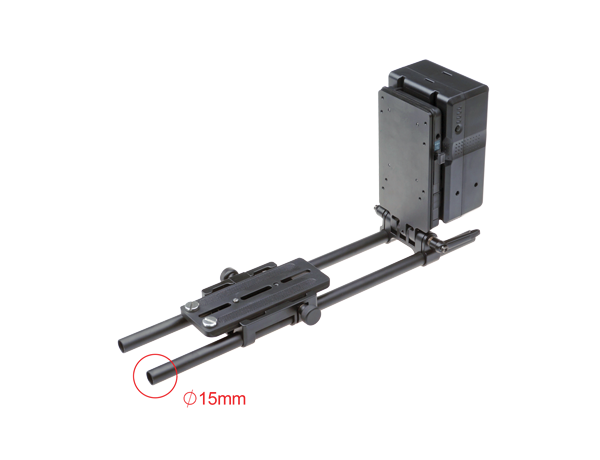 Attach to Tripod
Through VCT-U14 or other quick release plate, you can put the camera on the tripod easily.
Attach to Camera
BM-R2 is designed to power for SONY EX3,EX1R,F3 or other professional DV/HDV cameras by a battery attached through V type or 3-stud mount.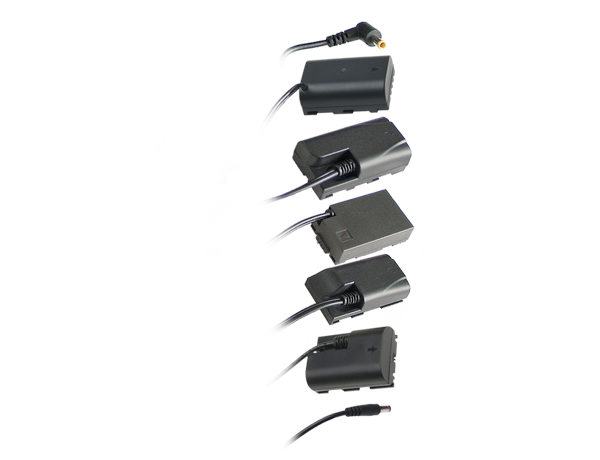 7.2V / 14.8V DC Output
A faux battery or a plug to provide 7.2V/14.8V power for HDV/DSLR. PRO-X offers multi interfaces of faux battery for most of camcorders.
12V DC Output
Built-in P-Tap can output DC 12V.
V-Type Plate
BM-R2 includes a V-type plate, a V mount brick battery can be attached to extremely extend the shooting time