Digital Series
TC-4SD / TC-4AD
Charge Positions: 4
Input Voltage: AC 100-240V 50/60Hz
Charge Current: 3.0A
Power Supply: 15V 90W*2

Mount
Model

Charge

Positions

Input

Voltage

Current(A)

Power Supply

Output (W)

Dimension
Weight(kg)
V Type
TC-4SD
4
AC 100-240V 50/60Hz
3A×4
DC 15V 90W×2 max

256×173.5×128.5 mm

10.08×6.83×5.06 inches

2.7
3-Stud
TC-4AD
4
AC 100-240V 50/60Hz
3A×4
DC 15V 90W×2 max

256×173.5×128.5 mm

10.08×6.83×5.06 inches

2.7
Battery Communication
PRO-X Digital chargers communicate with the batteries to acquire the real-time battery parameters.
From the information received PRO-X Digital charger evaluates and selects the optimum charge program for the battery.
By tailoring the charge program to the battery, the charger insures maximum battery capacity and service life.
Camera Power Supply
PRO-X Digital chargers are outfitted with two 90 watt camera power supply suitable for powering most professional broadcast cameras or other field equipments from an AC main.
Available Mount Plates
All PRO-X Digital chargers are available in either the V-Type or 3-Stud mount.
Vertical and portable design saves space and make it very convenient to use (TC model)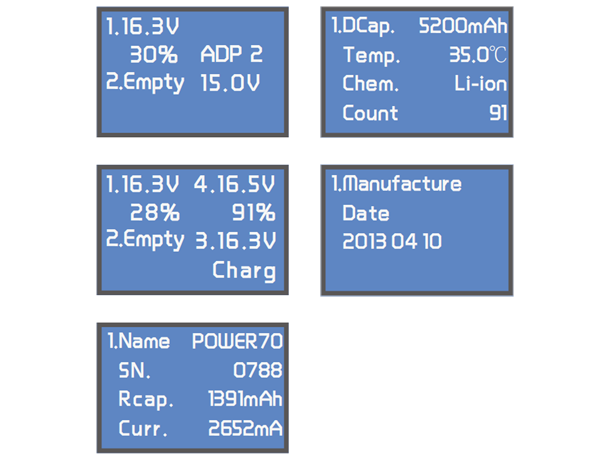 TC-4SD/4AD features a large, backlit multifunction LCD, which displays important parameters of batteries
Quad-position Simultaneous Quick Charger
3A charge current for each channel, it takes only 4h to fully charge four 150Wh batteries.