XP-S-FX9
V Mount Plate for SONY PXW-FX9
Input (on-board): DC10-16.8V
Input (2pin DC-in): DC19V
Output for camera: DC19V
P-Taps: DC 10-16.8V, Unregulated
Capacity
600Wh
Input
80-240VAC, 47-63Hz, 200W
12V Output
4-pin XLR×2
10A Max. for each output
28V Output
3-pin XLR×2
20A Max. for both outputs in total
USB Output
5V/2A
P-Tap Output
12V
Dimensions
L×W×H
246×136×344mm
9.69×5.35×13.54 inches
Weight
13.5 kg/29.8 lbs
Power for SONY PXW-FX9
Mounting directly to the back of the Sony PXW-FX9 camera, PRO-X XP-S-FX9 is an alternative power option which provides a secure platform for mounting v-mount batteries onto the FX9 camera.
Very slim, good fit and integration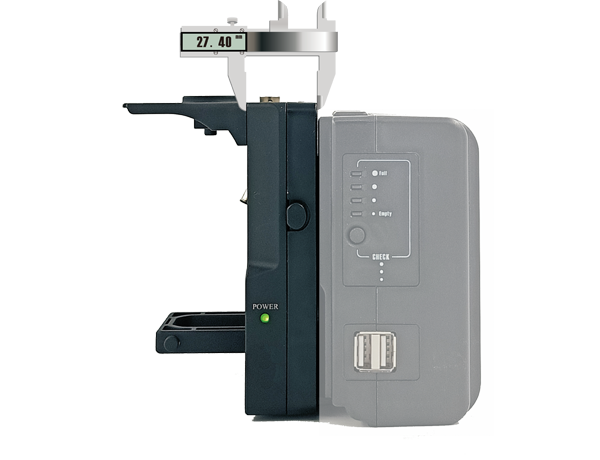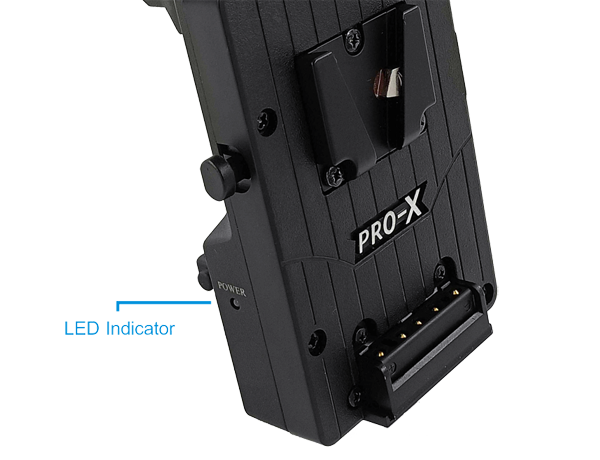 Bi-color low battery warning LED
Steady Green: Either on-board battery or external DC IN is working normally.
Flash RED: On-board battery is running low. The power will be cut off in 5-15 minutes if no action is taken.
Mulitple Ports
Dual P-Tap: DC10-16.8V, Unregulated output
USB-A: DC5V/2A output
Hirose Socket: DC10-16.8V, Unregulated output
2-pin LEMO: DC10-16.8V, Unregulated output
DC IN: 19V input (2pin DC-in). Inputs are hot swappable
DC Output: DC19V output for FX9 camera