Other Plates
Other Plates
XP-NV-C300 for Canon C300 Mark III & C500 Mark II
GP-S-FS7 for SONY FS7
GP-S-URSA / GP-A-URSA for Blackmagic URSA
GP-S-EPIC / GP-A-EPIC for RED EPIC
XP-S-C70 for Canon C70
XP-S-FX9 for SONY PXW FX9
XP-MV-FX6 for SONY FX6
XP-MV-Rail for Φ15mm Rod
XP-NV-Rail for Φ15mm Rod
XP-NV-C300
Micro V Mount Plate for Canon C300 Mark III/C500 Mark II cameras, with 2 P-Tap outputs, 1 USB output and 1 4-pin XLR output for all kinds of accessories.
GP-S-(A)-EPIC
V Type Plate with PPT output and 10″ 1B 6-pin Lemo Connection
Transmits Data to EPIC/Scarlet when used with RED Bricks or PRO-X RED Batteries
Mounts directly to RED Cradle or RED Quickplate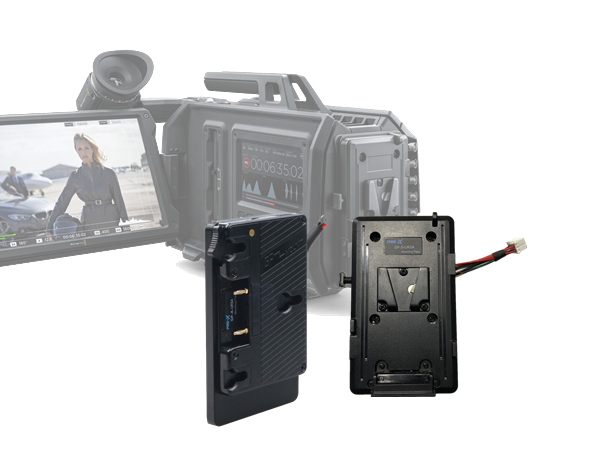 GP-S-(A)-URSA
For Blackmagic URSA 1 PPt and 12pin Molex connection
P-Tap to power 12v accessories
Works with all v-mount battery packs
GP-S-FS7
GP-S-FS7 Mount plate as an alternative power option to the XDCA-FS7, with a 4-pin XLR input option and two p-taps as output options.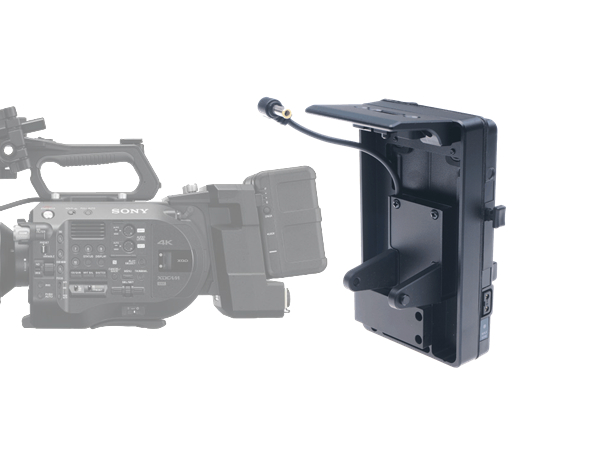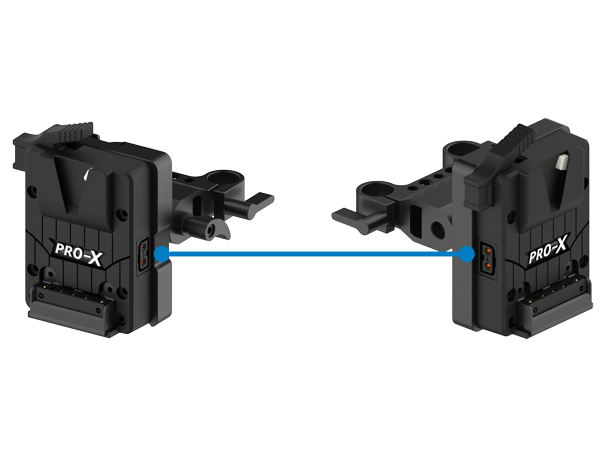 XP-NV-Rail
Universal Micro V Mount Plate
2 P-Tap outputs power your accessories
XP-MV-Rail
Mini V Mount Plate for For Φ15mm Rod
XP-NV-FX6
Micro V plate for SONY FX6 Camera
P-Tap and USB outputs for your accessories
XP-MV-FX6
Mini V plate for SONY FX6 Camera
Double P-Tap,1 USB and 1 XLR outputs to power your accessories
Mulitple Ports for XP-S-FX9
Dual P-Tap: DC10-16.8V, Unregulated output
USB-A: DC5V/2A output
Hirose Socket: DC10-16.8V, Unregulated output
2-pin LEMO: DC10-16.8V, Unregulated output
DC IN: 19V input (2pin DC-in). Inputs are hot swappable
DC Output: DC19V output for FX9 camera
XP-S-FX9
Power for SONY PXW-FX9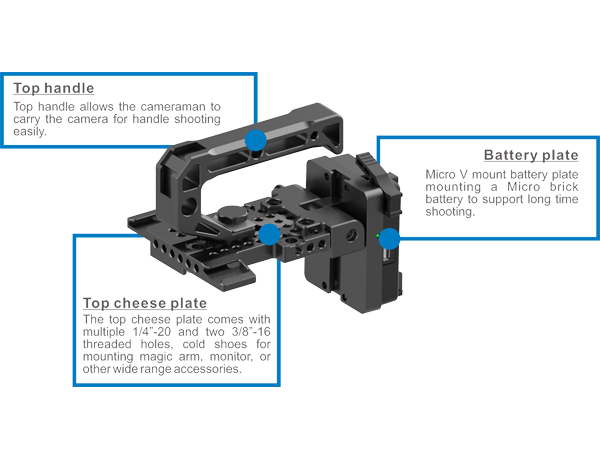 XP-S-C70
Reliable Structure of XP-S-C70
XP-S-C70
Dedicated for Canon C70
The position of the battery plate can be adjusted up or down, so you can open or close the camera LCD screen freely. Rotatable connection design with top cheese plate can make the battery stop in a convenient position for shooting. With an A30/A60 battery as a backup, the brick battery is hot swapped to support continuous shooting.