XP-S-C70
Micro V Mount Plate for Canon C70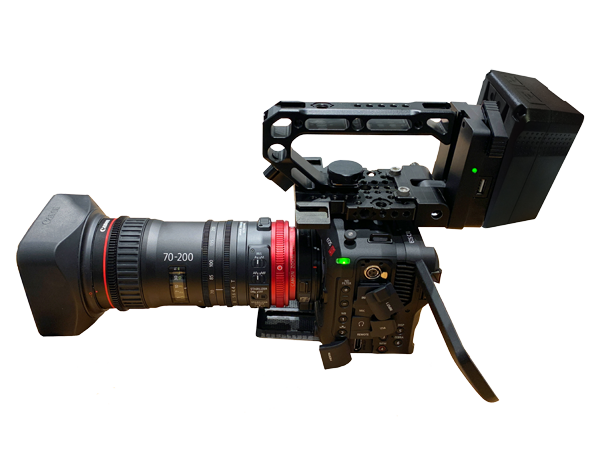 Dedicated for Canon C70
The position of the battery plate can be adjusted up or down, so you can open or close the camera LCD screen freely.
Rotatable connection design with top cheese plate can make the battery stop in a convenient position for shooting.
With an A30/A60 battery as a backup, the brick battery is hot swapped to support continuous shooting.
XP-S-C70 KIT
Top Handle + Battery Plate + Top Cheese Plate + Base Plate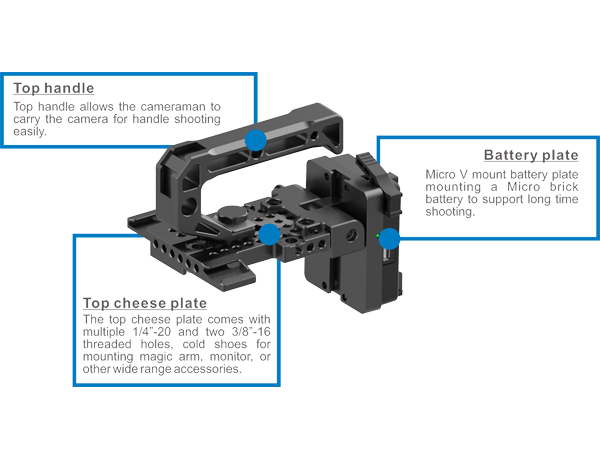 Reliable Structure
No position limitation
The exclusive design makes you close / open LCD freely.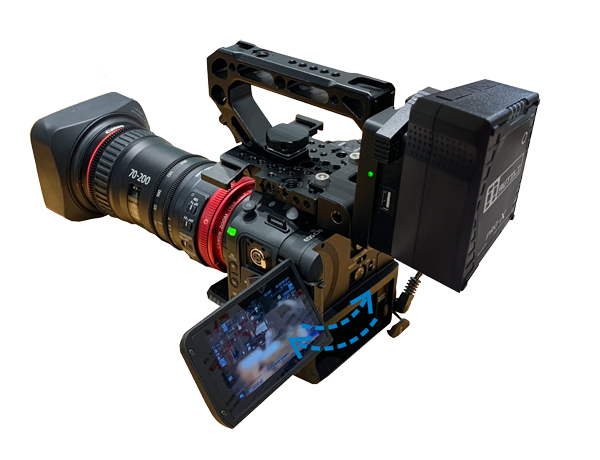 Battery's position adjustable
To adjust the battery plate's vertical position and angle via loosening the pivoting clamp and slide the plate up or down.