Nautili High Voltage
29.6V B-Mount/V-Mount Lithium-ion Battery Pack
Nautili H275B, Nautili H275V
Voltage: 29.6V
Capacity: 275Wh
Mount Type: B-Mount, V-Mount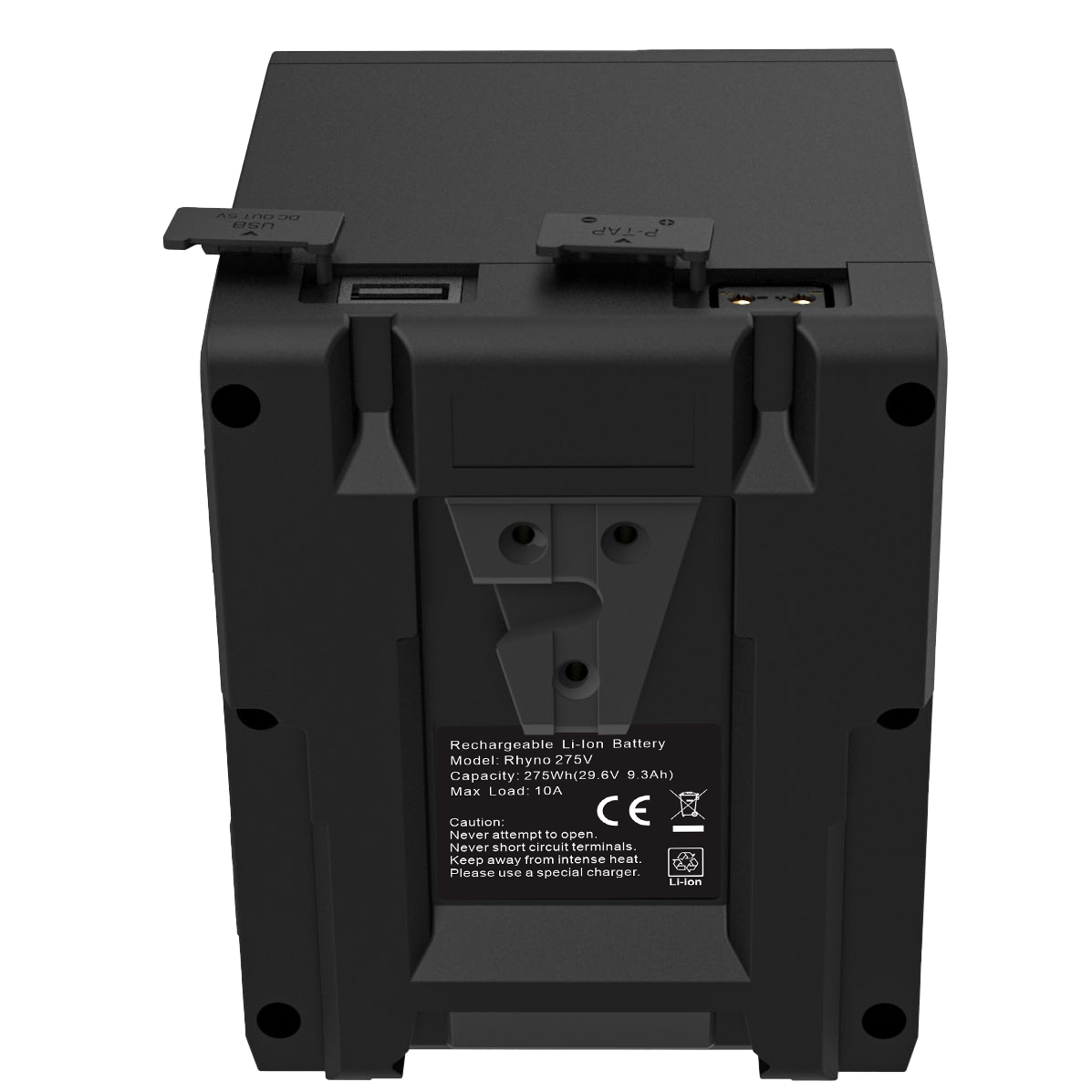 Model
Mount Type
Voltage
Capacity
P-Tap Output

E-Tap

Output

USB Output
Dimension
Weight
Nautili H275B
V-Mount
29.6V
275Wh
16.5V/3A
29.6V
5V/2A

118×94.5×101mm/

4.6×3.7×4.0 in

1.6kg/3.0 lbs
Nautili H275V
B-Mount
29.6V
275Wh
16.5V/3A
29.6V
5V/2A

118×94.5×101mm/

4.6×3.7×4.0 in

1.6kg/3.0 lbs
The 29.6V (22-33.6V) high voltage matches high-powered cine cameras and LED lighting systems.
Robust outer housing with short height, perfect for cine cameras.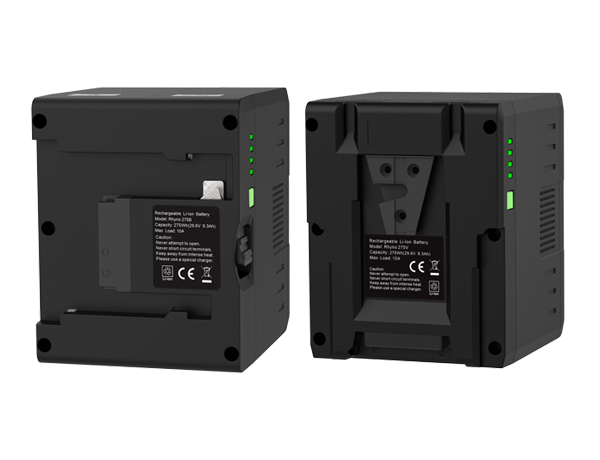 Works with the specially designed high-voltage B/V-Mount plate to output 29.6V, the battery triggers protection with no output if mounted on a regular B/V-Mount plate.
4-stage LED gauge to view remaining power
P-tap on the top outputs 16.5V/3A, with anti-dust cover for protection.
Nautili H275B/V also provides a 5V USB port for charging your mobile devices on location.
Two patented E-Tap ports output to power 29.6V equipments or as charge port.